From agency signings, international campaigns, movie and television opportunities to local commercials and fashion shows, PTD contestants are fulfilling their industry dreams through the connections and opportunities made while onboard.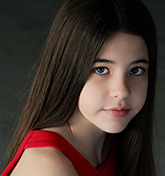 Elly Hebert
Singed with Actor's Choice Talent Agency.
Booked three episodes of NCIS: New Orleans, filmed roles in movies Armed Response, The Domestics and Temple and booked national commercial work for Microsoft.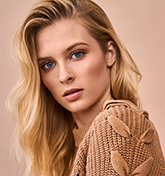 Julia Willetts
Signed with Revolution Management, Donna Baldwin Agency, Request Models, Click Model NY, Factor Chosen Chicago, MP Management, Ace Models Athens and Maggie Agency.
Selected as the new face of GLAMSQUAD, booked the cover of Marie Magazine, booked editorials and features for for Paramano.gr, Creators Magazine,  and Vulkan Magazine, modeled for Ramy Brook and the Breed member showcase image by Erica Genece, walked in the Dolce & Gabbana Fashion Show at the Miami Design District Boutique and in New York Fashion Week for fashion designers Carmen Marc Valvo and  A Détacher.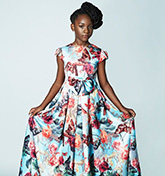 Makiah Alexander
Signed with Actor's Choice Talent Agency.
Walked in LA Fashion Week, booked a role in the film Daddy's Home, and appeared in a d-mars.com publication.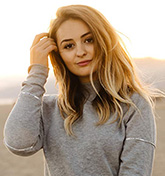 Millie McGinnis
Signed with Mavrick Artists Agency and Citizen Skull Productions.
Appeared in music videos for Jackie Boyz and Chris Brown, booked roles in films including The Guardian and Roads, Trees and Honey Bees, and booked a Big Bear Spring commercial.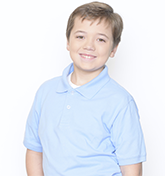 Sean Mumper
Signed with Top Talent Management.
Booked a Max Einstein video.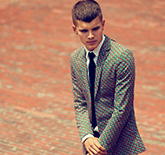 Zac Goodman
Signed with ADAM Models NYC, D'men Milan, Wilhelmina Miami and SCOOP Copenhagen.
Booked an ad campaign for ALCOTT and walked in the Alexander Wang Spring/Summer 2015 Fashion Show.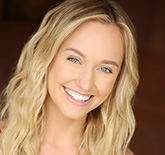 Andrea Susan Bush
Signed with Das Models Chicago, Aston Models, esee Model Management, Explosion Model Management, 10 Management, ADR Agency, it Model Management and State Management.
Booked editorials for Period Magazine, Novelty Bride Magazine and Fantastics Magazine, modeled for Polygroup, Ricardo Rojas Hair Care and Alice In Ivory Bridal, was featured in Paul Butcher's Ain't Nobody Hurtin music video, shot catalogs for 16 different companies in China and walked in a fashion show for Peacebird.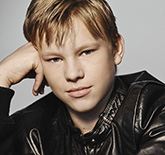 Camren Klenke
Signed with FunnyFace Today Model Management.
Booked commercials for the NFL Super Bowl, Brooks Brother, Pittsburgh Steelers and Pictometry Imagery as well as roles in films including Under the Mill 2 and Stand Alone.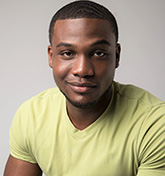 Dartanion Jones
Signed with The Hurd Agency.
Booked an opening production number for the CMT Awards and roles on Fatal Attraction and Cajun Mystery.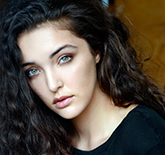 Bailey Toy
Signed with Next Miami, Next Models LA and Seattle Models Guild.
Booked the cover of Simply The Best magazine, walked in the Univision Swim Week show, was featured by Girls' Life Magazine and booked campaigns for Bed Head hair products, VINTEDGELIFE and Colette for Mon Cheri.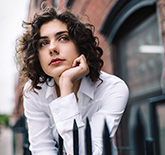 Danae Muratore
Signed with MSA Models, Revolution Management
Booked commercials for Nintendo and HTC, campaigns for the Rockefeller Center and Remington shavers, modeled for Style Code Live on Amazon, Psychology Today magazine, Resource Magazine and HUF Magazine.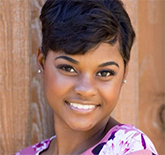 Jazmine Warrick
Signed with Images Model and Talent in St. Louis.
Shot a campaign for Pepsico and walked in the Unveiled Bridal Runway show.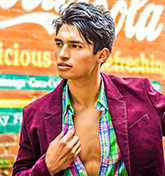 Marcelo Clavarino
Signed with Factor Model Management and Luber Roklin Entertainment.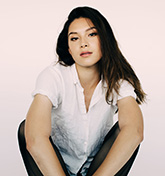 Natalia Brzozowski
Signed with Revolution Management and Factor Chosen Chicago.
Modeled in Singapore, walked in the Neiman Marcus Fash Bash Runway Show, modeled in the High Tower x of Immortality Fashion Exhibition, booked a video for The New York Times Magazine: Singapore, and videos/photo shoots for brands including Reebok, Uniqlo, Women's Weekly Magazine, World Brides Magazine, Canary Diamond, Style Theory, Disney Go Local, Sperry and more.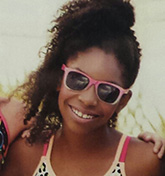 Trinity Meyer
Signed with BMG Models.
Booked a national Joe Boxer campaign for Kmart.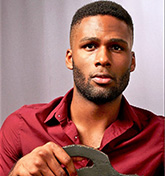 Michael Bowen
Signed with Modern Muse and The Hurd Agency.
Booked an American Crew runway show.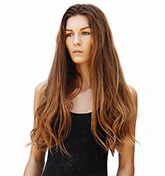 Jessica Witkowski
Signed with Wilhelmina New York, Fenton Models and Factor Chosen LA.
Featured on Vogue Italia website, walked in New York Fashion Week and Bridal Fashion Week.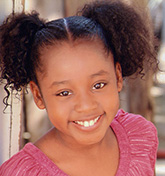 Kyla Coaxum
Signed with Talent Ink.
Booked national TV commercials for Walmart and Honda and a vocal guest star/recurring role on Disney's Sofia the First, a voiceover role in the film A Wrinkle In Time, and a role in the film Dirt.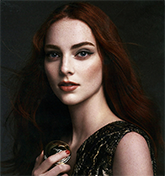 Eva Cavecchi
Signed with LA Models, 2Morrow Models, Revolution Management, Donna Baldwin Agency, DT Model Management, Morph Management in Korea, Arquette Agency, Wonderwall Management, Body & Soul Models and Ace Models Athens.
Booked several editorials for Style Magazine, Voom Magazine, Latest Magazine, Huff Magazine, Privilege Magazine, M8 Magazine and more, booked the cover of The Galleria, walked a runway show for Etro, and has booked several look books and catalogs internationally.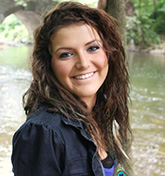 Robin Huntsberry
Booked the cover of Miss Top International Magazine and was crowned Miss Plus Top Model International.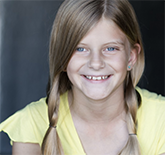 Nicole Sluyter
Signed with Mavrick Agency.
Booked a Disney commercial, photo shoots for New Orleans Living magazine and Brand Model Magazine and walked in New York Fashion Week plus fashion shows in Baton Rouge and New Orleans.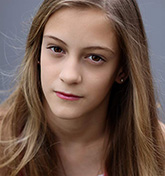 Sophia Sluyter
Signed with Mavrick Models Agency. Actor's Choice Talent Agency and Creative Talent Management.
Walked in New Orleans Fashion Week, booked New Orleans Living, Brand Model Magazine and Enchanting Magazine, booked a role on Criminal Minds and a voiceover for UNI Studios.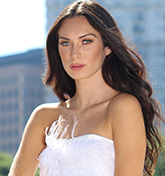 Katie Belle Akin
Signed with Top Talent Management, Professionally Pretty, The Bailey Agency, Click Models, BMG Models, and Glitter Talent Agency.
Competed on American Idol, booked a commercial photo shoot for Fab'rik, walked in New Orleans Fashion Week & New York Fashion Week, featured in JEZEBEL Magazine, and won Miss Teen US Nation.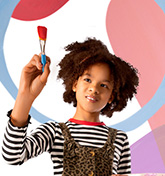 Olivia Rumishek
Signed with Lily's Talent, Babes 'N Beaus Talent Agency and BMG Models.
Booked a Kmart commercial, a Back To School photo shoot and a Back To School fashion news feature.
Load More